Disney's annual investor call went down on Thursday night! As per usual, the internet was buried in surprising announcements as well as confirmations of rumored shows and films that have been circling the rumor mills. In addition to discussing the service's expansion into new markets, Disney offered an extensive list of their planned upcoming programming for theaters and streaming. Part of this involved vaguely suggesting that Disney will be taking a note from Warner Brother's recent strategy and coinciding their theatrical releases of new films like Raya and the Last Dragon with Disney+ releases, similar to their strategy for Mulan.
Numerous projects were announced including a Willow series, a TV series based on Alien, a sixth Ice Age film, an animated sequel to Night at the Museum, a prequel to the live action Lion King film directed by Barry Jenkins (Moonlight, If Beale Street Could Talk), an update on the Little Mermaid live action film, a Chip and Dale mixed live action/animated film, an upcoming animated film called Encanto with music from Lin Manuel Miranda (Hamilton, In the Heights), a sequel to Enchanted and a documentary about Pixar's internal development process called Inside Pixar. Additionally, James Mangold (Ford v. Ferrari, Logan, 3:10 to Yuma) was announced as the director for Indiana Jones 5 with Harrison Ford returning to star.
Not all of these projects are Disney+ exclusive but with COVID lockdowns extending into 2021 it's not unlikely that many of them will be.
Combined with the slate of Marvel shows revealed last year including Falcon and Winter Soldier, Loki, Hawkeye, Ms. Marvel, Moon Knight and She-Hulk, Disney+ will be premiering upwards of ten original Star Wars shows, ten original Marvel shows and fifteen films and shows in Disney's line of live action remakes.
The most exciting portion of the announcements came in the extensive list of reveals from Lucasfilm for it's plans to expand their slate of shows. In addition to The Mandalorian which is about to shoot it's third and fourth seasons, Lucasfilm formally announced nine new shows and two movies.
Star Wars: Rangers of the New Republic (Late 2021)
The first original show is one that has been rumored for the better part of the last month but isn't surprising. Gina Carano's character from The Mandalorian, Cara Dune, would receive her own series about the ex-Rebel special forces agent being reintegrated into the New Republic as a ranger in the outer rim. Rumor has it Katie Sackoff will be reprising her role as Bo Kataan as well.
The choice to spin off Cara Dune is fascinating given how controversial Gina Carano has become as an actress. Her twitter feed has earned her a lot of flack from progressive activists on twitter for anti-transgender jokes as well as jokes about election fraud and COVID lockdowns. While she is one of the most popular new characters on the show, I wouldn't have been surprised had Disney decided she was too hot of a commodity and cut the chord on this project.
Evidently, that isn't the case! Good for them for standing behind one of their actresses who hasn't been THAT inflammatory to deserve being #CANCELED.
Star Wars: Ahsoka (Late 2021)
In yet another spin-off from The Mandalorian, we have a series that seems to be taking her recent character cameo and expanding it into a full series.
The rumored sequel series to Star Wars: Rebels has been a long time coming. While it's not clear if this series in particular will serve that role, Rosario Dawson's recent live action portrayal of the beloved character from Star Wars: The Clone Wars turned a lot of heads and made a lot of young Star Wars fans very happy.
While we don't have full details on the series yet, we do know it will be set during the time period of The Mandalorian. It's likely that Thrawn may make an appearance and I wouldn't be surprised if Ezra Bridger and Sabine get major roles in this series.
Star Wars: Andor (2022)
The Cassian Andor spin-off was one of the first projects that was announced for Disney+ early on. While the project has been mostly silent for the last year and a half since Star Wars Celebration 2019, rumor has it the series recently started shooting in London. That would put the series release likely in early 2022. The series will bring back Diego Luna's character from Rogue One: A Star Wars Story and likely tie in other characters from the film including K2S0.
Star Wars: Obi-Wan Kenobi (2022)
Another in the series of early Disney+ announcements, the long awaited return of Ewen McGregor as Obi-Wan Kenobi has been in development Hell for the better part of a year as it's scripts were rewritten following an initially negative reaction from Lucasfilm.
After long delays, the series finally seems ready to leap into production. As was just announced, Hayden Christianson will be returning for the first time since 2005 in the role of Darth Vader. The series is being directed and executive produced by Mandalorian veteran Deborah Chow. Filming will commence in March 2021.
Star Wars: The Bad Batch (2021)
Maybe one of the stranger decisions to come out of the last year was the announcement of a spin-off series for the Bad Batch characters from The Clone Wars: Season 7. The special forces squad of mutated clones made for a great action comedy premise to launch to beginning of the final season of the show but the announcement of their own show was an odd choice.
Upon seeing the sizzle reel, I'm all in on this concept! The story is set in the immediate aftermath of Order 66 and seems to involved this squad of rogue clones either learning to adapt to working for the Empire or going on the run. While it's not totally clear where the show is going, I'm interested to find out!
For good measure, the show will be carrying on the same art-style from Star Wars: The Clone Wars. Maybe that's not the biggest deal in the world but I welcome it as a fan of that series.
Star Wars: Visions (Release Date TBA)
Maybe the most unforeseen announcement is the review of a series of anime short films exclusively for Disney+. I can't say I'm totally on board for the concept. At it's face, this seems like a gimmick concept like the upcoming Marvel series What If…? which also doesn't enthuse me much conceptually.
That said, I'm willing to give this a chance. I just need to see some of the concept art and story ideas that are going to be involved with the project. Since the films are going to be shorts, it's going to allow a number of potentially high profile mangakas to use the universe of Star Wars for thematic and artistic digressions similar in concept to Halo: Legends or Black Out 2022.
There is a lot of potential here!
Star Wars: Lando (Release Date TBA)
The long rumored Lando Calrissian spin-off starring Donald Glover as the galaxy's smoothest scoundrel has finally been announced! His portrayal in Solo: A Star Wars Story was a highlight in an otherwise frustrating film and I'm glad to hear it's finally underway in the form of a limited event mini-series.
If I have any reservations for the project, it comes in the casting of Justin Simien as the series' creator. Simien is most well known as the creator of the controversial Netflix series Dear White People. The series caught a lot of flack for it's inflammatory and confrontational approach to racial identity politics and caused a minor exodus of conservative Netflix subscribers.
While I don't believe that racial politics will bleed directly into Star Wars (most filmmakers would KILL to direct a Lando series just because of how cool the character is), I wouldn't be surprised if the casting news raised a few eyebrows among the anti-woke coalition who have been calling for less politicized Star Wars content since the release of The Last Jedi. I can't imagine this will go over well in certain circles.
Leslye Headland is a rather controversial person to be bringing into Lucasfilm. My eyes were raised when they announced her inclusion with the company given that she is previously known as Harvey Weinstein's former secretary. It's hard not to imagine someone that close to an accused serial rapist doesn't have some red on her hands or that she isn't getting this job BECAUSE of her intense industry connections.
Regardless, the concept for her finally announced series does at least peak my interest. Her series will be tied into the upcoming multi-media project Star Wars: The High Republic. This new time period, set 200 years before the Prequel Trilogy, follows a period of the galaxy at the height of galactic civilization as the Republic is slowly colonizing the Outer Rim and facing new dark side opponents never before seen.
So far, the project includes three books and a comic book that will be launched next month. The inclusion of a television series to this time period is enough to make me give it a shot. As the announcement says, "The Acolyte is a mystery-thriller that will take viewers into a galaxy of shadowy secrets and emerging dark-side powers in the final days of the High Republic era."
If nothing else, this is the most original project to come out of these announcements!
Star Wars: A Droid Story (Release Date TBA)
While not much is known about this project, we do know that this animated series will be produced between Lucasfilm Animation and Industrial Light and Magic. It will follow the adventures of R2D2 and C3PO meeting a new character who is unknown at this time.
Rogue Squadron: A Star Wars Story (2023)
Numerous films are currently in different stages of pre-production at Lucasfilm but it would appear that most of the energy for these films has been redirected into Disney+ for the time being. At the moment, Disney has releases for new Star Wars films slated for December 2023, 2025 and 2027 and it hasn't been clear what Disney's plan has been for filling those slots.
We already knew that Taika Waititi (Thor: Ragnarok, Mandalorian S1 Finale, Jojo Rabbit, What We Do in the Shadows) was developing a film alongside screenwriter Krysty Wilson-Cairns (Penny Dreadful, 1917, Last Night in Soho). Rumors suggest the film will be set during the Knights of the Old Republic timeline. It's likely this film won't be going into production until after Taika finishes production on Next Goal Wins (2021) and Thor: Love and Thunder (2022).
Several projects have been rumored and discussed publicly Indie director J. D. Dillard (Sleight) was rumored to be in early stages of a Star Wars film as of February of his year. We also know Kevin Fiege is in early stages of developing his own Star Wars film although rumors for the project are scarce at the moment. Rian Johnson is still technically slated to direct a trilogy which likely won't see the light of day before 2027 or later.
As was just revealed, we now know what the upcoming 2023 film is going to wind up being. Director Patty Jenkins (Wonder Woman) was announced as the director of a spin-off film about Rogue Squadron. Given that the teaser only comprised of Patty Jenkins expressing her love for fighter-jet films to a camera, it's clear the film is in very early pre-production. With as little as we know about Rogue Squadron, I'm already well on board!
The decision to produce the upcoming film as a spin-off would also suggest that there will not be any major saga entries to the franchise for the near decade. Taika Waititi's film will likely follow in this path and also be a spin-off.
The Falcon and the Winter Soldier (March 19th, 2021)
The Marvel shows slate got a major update! The long awaited Falcon and the Winter Soldier was finally given a premiere date of March 19th, 2021 after more than six months of production delays.
Loki (May 2021)
The trailer for this looks really awesome! While it's certainly a cop-out bringing back a character like Loki who's death in Infinity War was genuinely affecting, I think this method of doing this might be clever. The version of Loki who escaped in Avengers: Endgame here shows up as some kind of interstellar secret agent working for a mysterious group called TVA. While it's not clear how this version of the character will act, I'm interested to see where this digression is going.
What if…? (Summer 2021)
Like I said, I've always felt this series was going to be a gimmick. It definitely still is that. Watching the trailer with it's fully developed 3D animation and some of it's scenarios laid out, my opinion hasn't changed. It might be fun to see what would've happened if Peggy Carter became Captain America or a Wakandan became Star-Lord but I'm not itching to see this series.
Ms. Marvel (Late 2021)
Following the massive fan backlash and financial success of Captain Marvel, I can't help but figure this spin-off of the film is going to be received poorly. Kamala Khan is famously the first Muslim superhero in Marvel Comics and briefly held a position as one of the more intriguing new concepts floating around the company before it's mass delve into All New All Different Avengers and it's ultra-diverse cast that angered alot of fans of the classic characters. I have no idea how this is going to turn out but I'm already not looking forward to the cultural discussion around this show.
Secret Invasion (Release Date TBA)
Not much is known about this series beyond it's title but it's clear that the series will be picking up where the post-credits scene of Captain Marvel left off. Nick Fury is off world, likely in the process of assembling SWORD as a replacement for SHIELD and works with Talos and the surviving Skrull to fend off a hostile Skrull invasion of Earth. That's merely speculation based on the characters we know will be involved and the story it's likely drawing upon.
Iron Heart/Armor Wars (TBA)
Two concurrent follow ups to Tony Stark's departure have been announced as series. Iron Heart is probably going to be the more frustrating of the two and follow the controversial character Riri Williams, portrayed by Dominique Thorne, as a young black tech genius to takes over the mantle of Iron Heart by creating her own suit of armor. I don't look forward to the cultural discussion around this series either…
Comic fans REALLY don't like it when their hero characters get replaced by new "woke" characters.
Armor Wars brings back Don Cheadle as War Machine and follows some of the anti-military industrial complex themes of the franchise as a whole. This sounds like a solid follow up to what the older movies in the MCU explored and i'm interested in this elevator pitch: "A classic Marvel story about Tony Stark's worst fear coming true: what happens when his tech falls into the wrong hands?"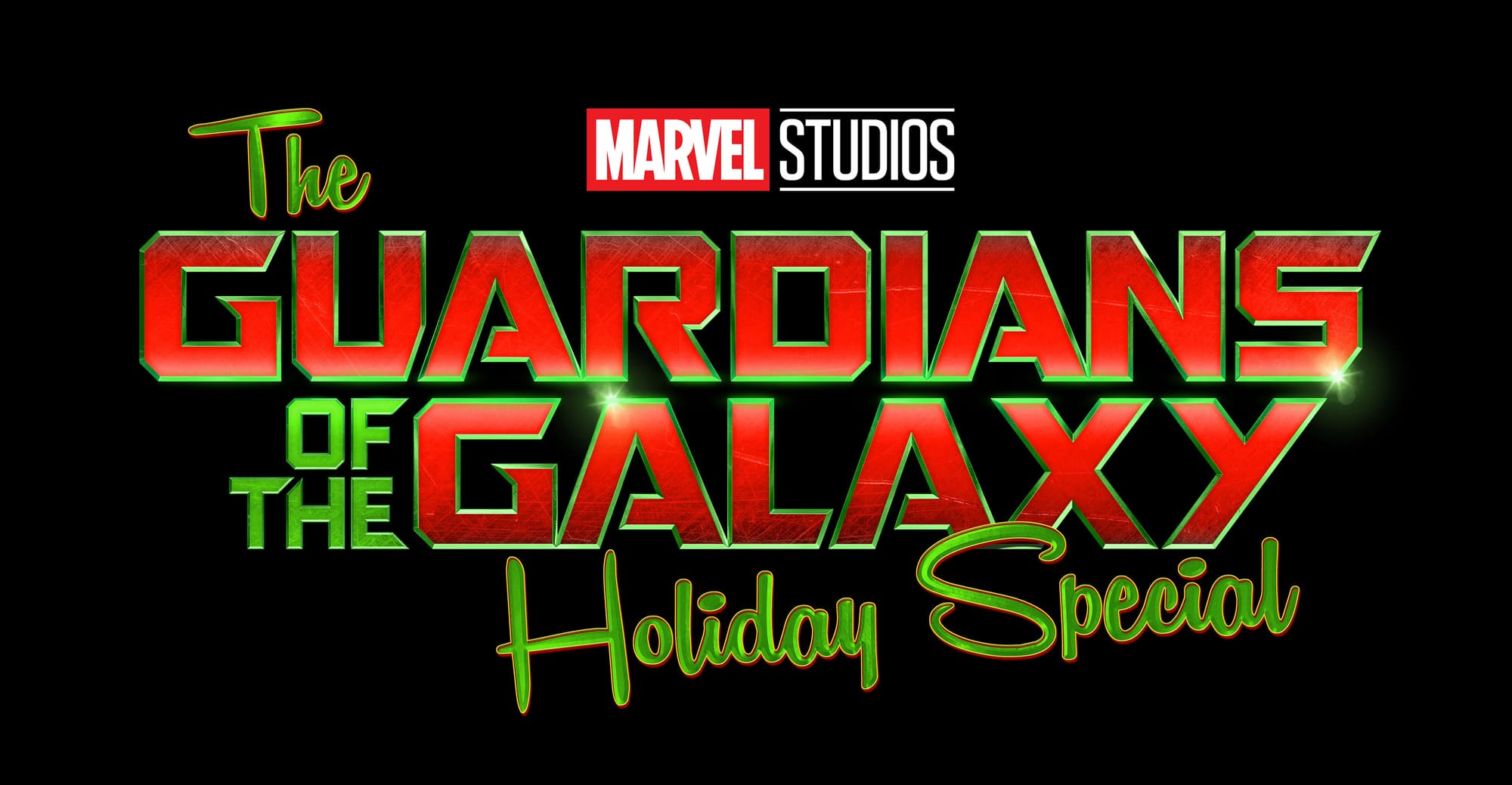 The Guardians of the Galaxy Holiday Special (2022)
Well this is surprising… I knew James Gunn was being brought back to direct Guardians of the Galaxy Volume 3 but this is just not something I would've foreseen. This will likely be some kind of short film to tease the upcoming third film but I'm down for something this goofy!
Ant-Man and the Wasp: Quantumania (2022)
I'm one of the few people that seems to really enjoy the Ant-Man movies. I even liked the second one even though I'll admit it's very forgettable.
The newest film is going to borrow some of the concepts of time travel and quantum theory non-sense from Avengers: Endgame to tell a time travel story using the high concept suits that the characters have used in the last two films. The most notably addition to the cast is confirmation that the classic Marvel villain Kang the Conqueror will be appearing in the film.
I'm not expecting a lot from this film but I will happily watch it!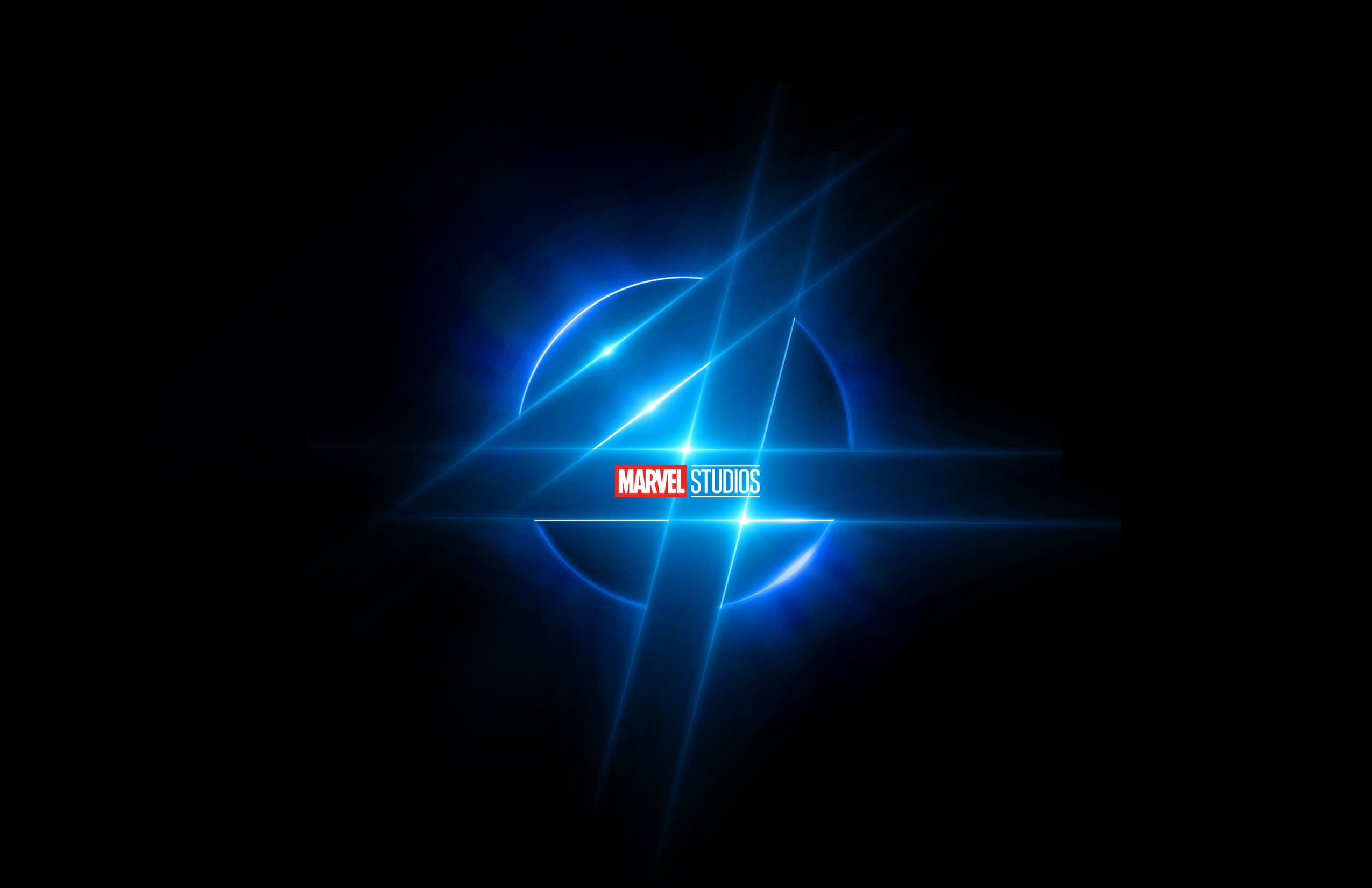 Fantastic Four (Release Date TBA)
One of the most anticipated MCU films has finally been announced. After three failed films for 20th Century Fox, the characters that defined the earliest years of Marvel Comics will be realized in the MCU under the direction of director Jon Watts.
Watts is the director of the Tom Holland Spiderman Trilogy and is currently in production of the unnamed third film set for release on December 21, 2021. Given his pattern of bi-yearly directing, we'll likely be seeing this in 2023 or 2024.